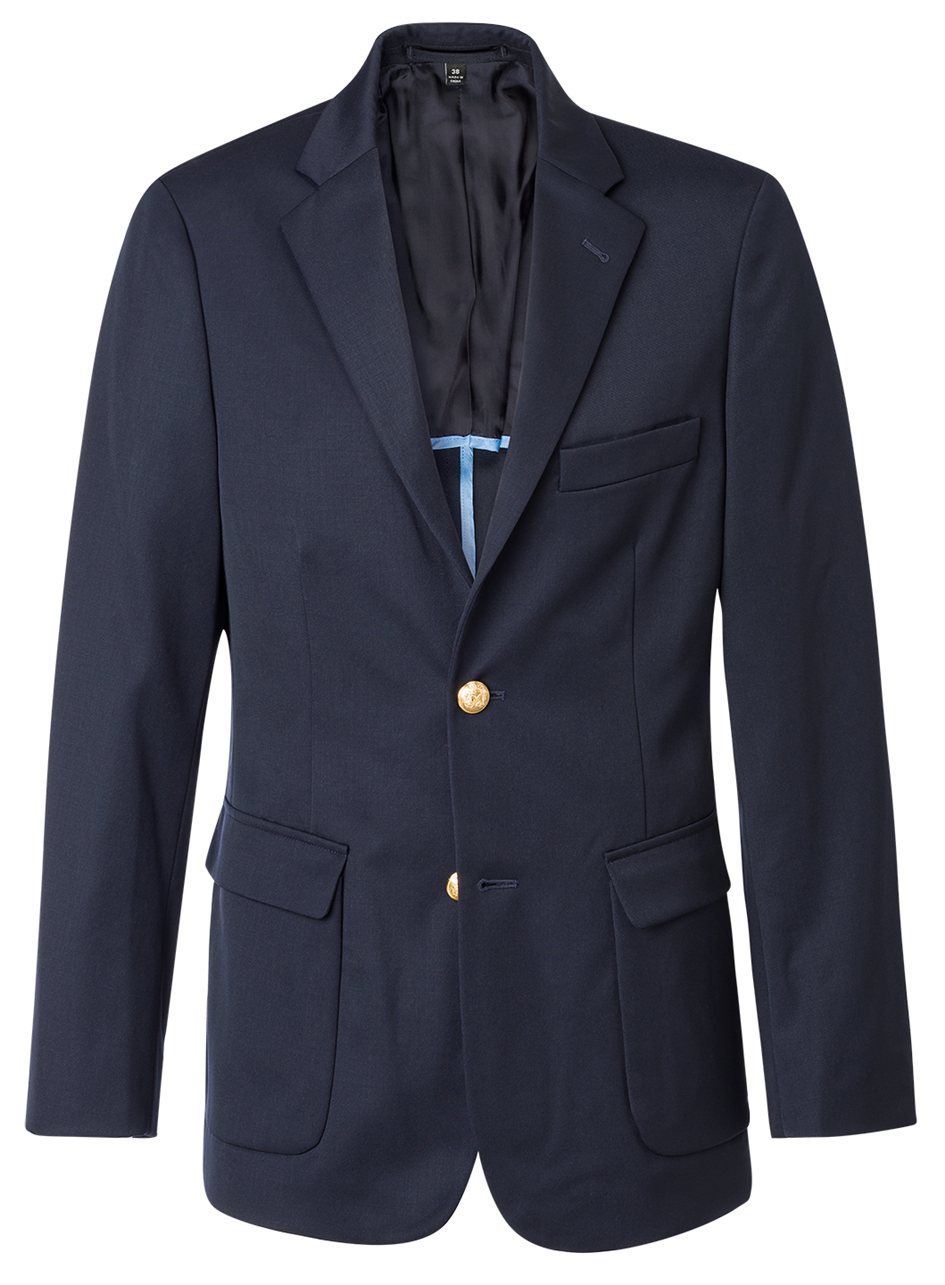 Some men can emerge from a smoking bomb crater
looking incredibly relaxed, even elegant.
Are they born that way?
Some actually are.
Others are just lucky enough to be wearing a navy blue blazer at the time...
Blazers give you the gift of looking right.. But you already knew that. In fact you probably already own one or two. Why, then, this Blazer?
Because this is the blazer of Niven and Grant. Of O'Toole and Howard and Bond. It is: classic, chic, cocky, comfortable, casual, cool, charismatic, clean-lined, and altogether unflappable.
Niven Blazer (No. 3765). Light pure twill wool. Half lined. Antiqued brass buttons (two in front, four on each sleeve). 3" lapels. Slightly suppressed waist to complete rakish silhouette. Two interior chest pockets. Flapped patch pockets at hip. Double back vents. Imported.
Men's sizes: 38 through 48.
Color: Navy Blue.
The J. Peterman Company Catalog